Advice I got from Candace Bushnell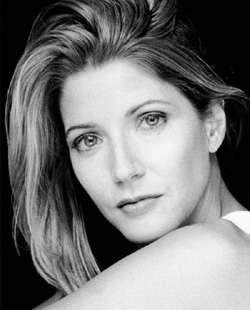 On the eve of the publication of my debut novel
Dead Frog on the Porch
I got some advice from
Candace Bushnell
, celebrated author of
Sex and the City
(and numerous other novels). She was speaking at an entrepreneurial/motivational conference in Calgary, Alberta called
the Business of Bliss
Live a Life you Love.
It was put on by a group called the
Glinda Girls
- Business women who are "Creators of Cool and Purveyors of Possibility." There were a number of motivational speakers including the MC
Peter Walsh
, who works on the
Oprah Winfrey Show
and The Learning Channel's show
Clean Sweep
. Other speakers included life coach and author
Martha Beck
, entrepreneur, author and motivational speaker
Danielle LaPorte
, and visionary entrepreneur
Ben Barry
who started his own modeling agency when he was 14 and continues to change the face of fashion. Local entrepreneur Jane Walter, creator of the company
organicKidz
which produces stainless steel baby bottles, was recognized for the overwhelming success of her new company. It was a truly fabulous day and the speakers were inspirational.
Candace spoke about her process of writing, and I was happy to hear that she
Sasquatches herself.
She mentioned that she just spent the last ten days in her cottage writing. She would write for up to eight hours a day and then collapse on the couch to watch
Dr. Phil
and
Judge Judy
. She also talked about the lean days, and how she was a writer for more than a decade before she had her first book published.
I asked her if she had any advice for me, a debut author, on the eve of the publication of my first novel. Her answer: "Don't have too many expectations." She explained that she didn't mean to be discouraging, but that you shouldn't have high expectations for your first book. She recounted the moment when the galleys from
Sex and the City
arrived for her to review, and she exclaimed in despair: "Where is my red carpet moment!" She said I should celebrate moments in the process of writing, like when I finished the book and found out it was going to be published. Those were my red carpet moments. She said that "success comes from commitment - commitment to the kraft and art of writing, and commitment to the writing itself. Aspire to write a great book." Excellent advice.